Can you believe it's the 30th anniversary of the Air Jordan 7? Not one to miss an opportunity to celebrate, Jordan Brand is capitalizing on this big event with a few new colorways.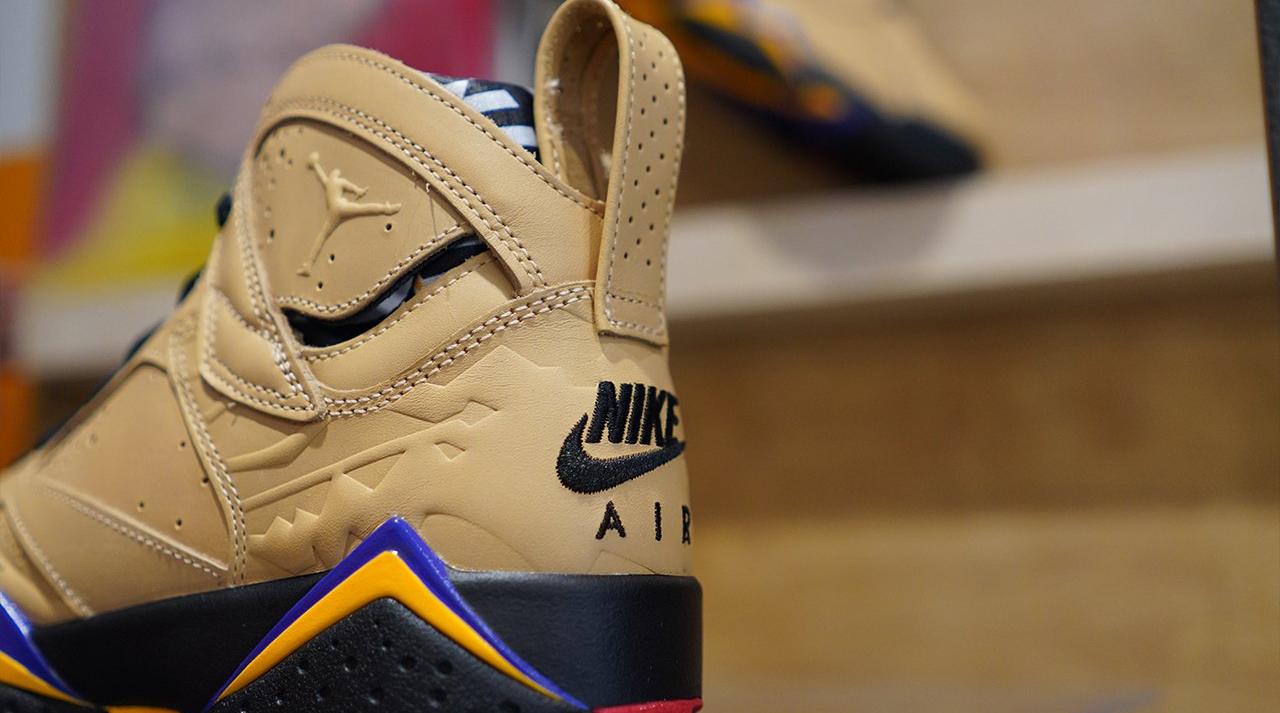 One of these new colorways is the AJ Retro 7 SE "Afrobeats." If you're not in the know, Afrobeats is a style of West African music that spread from places like Nigeria and Ghana. It combines the musical stylings of fuji and highlife with UK beats and American jazz, soul and funk for a truly unique percussive and rhythmic sound.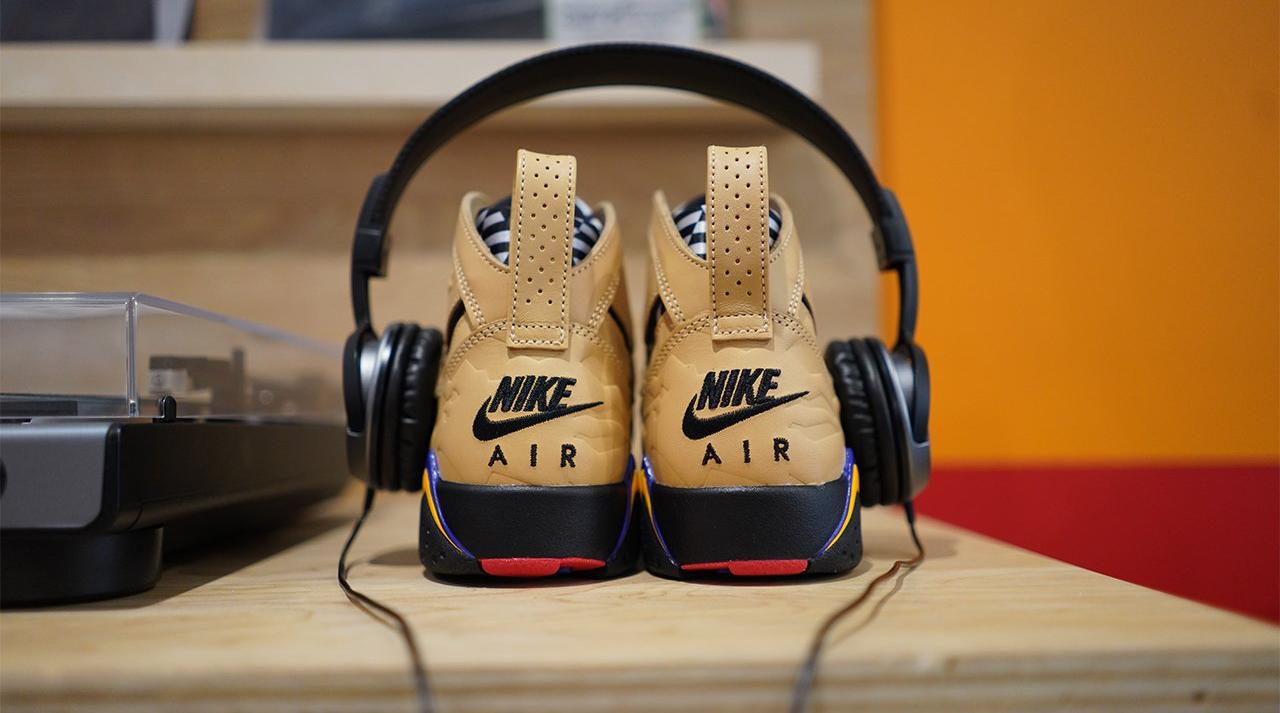 Vanchetta Tan covers the majority of the shoe, including all of the overlays and branding that's usually in an accent color. The high ankle features a Jumpman soaring toward the tongue, along with geometric shapes along the heel.
Black laces pop against the lighter satin tan of the tongue. The tongue branding is another splash of color, with white, black, purple and gold chevron shapes. You'll see this motif repeated again on the ankle padding at the heel. Speaking of the heel, a tan ventilated heel tab helps you pull these shoes on and off with ease. Beneath that, bold Nike Air branding stuns in black embroidery.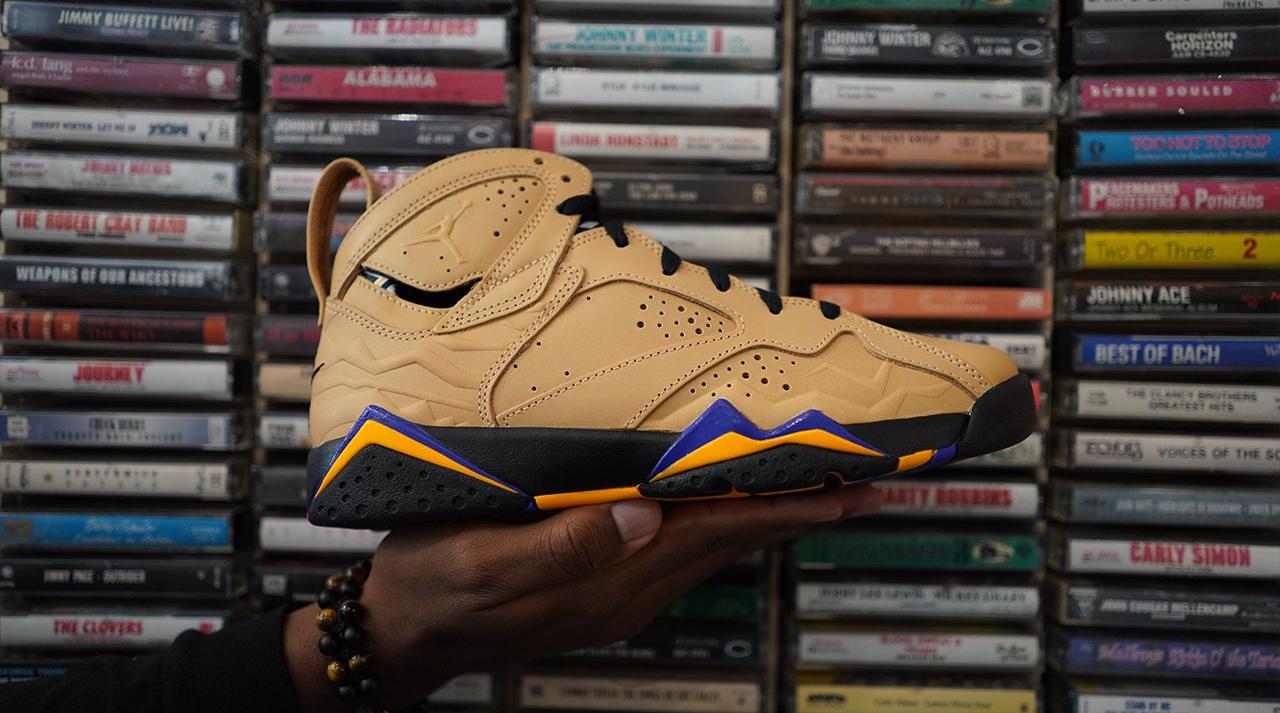 What makes this shoe really pop, however, is the small accents on the midsole. Purple and yellow mountain peaks jut out of the black base at the forefoot and heel, making it look like a party's about to happen. Flip the shoe over, and you'll see that the party is in full throttle, with an outsole featuring gold, purple and red cut out shapes. A purple Jumpman soars through it all in his eternal leap toward the basket.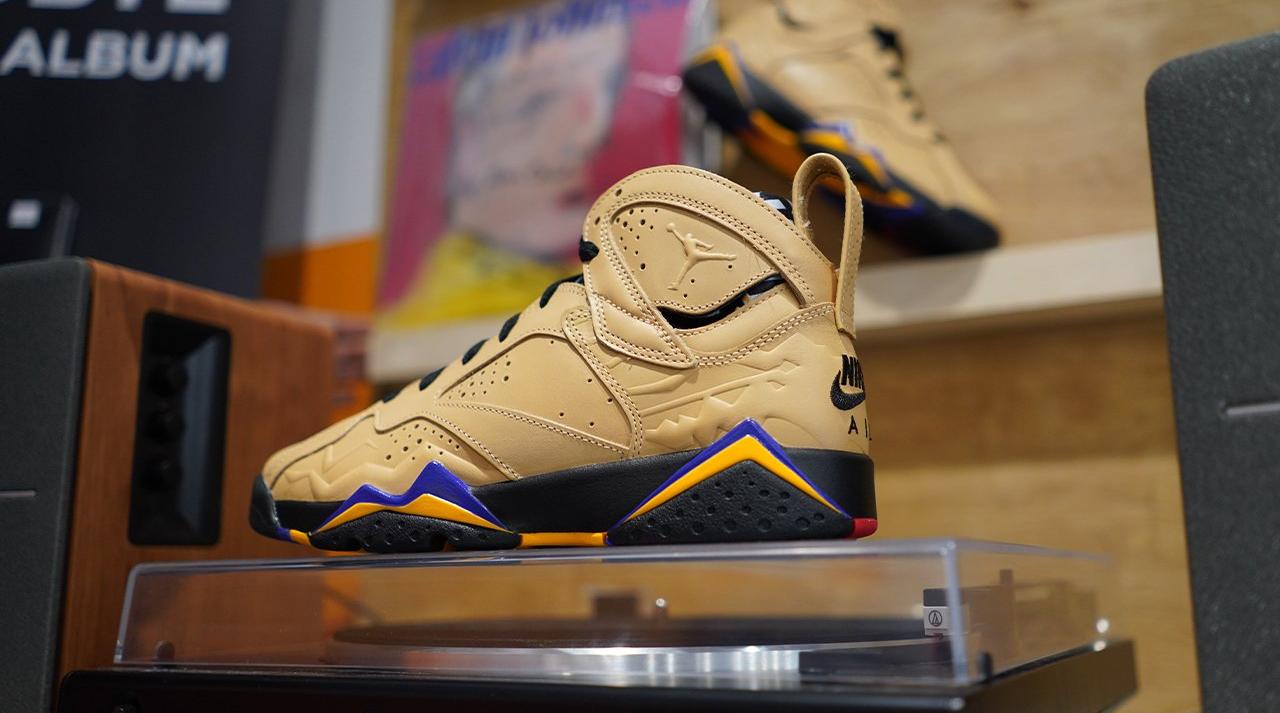 Since these shoes take their inspiration from funky music, it's best to channel your inner song when wearing these. Embrace the Afrobeats style with patterned joggers in bright colors. You might even consider an African-inspired button-up shirt paired with sunglasses to look like you truly belong on the scene.
Please follow/share us to get coupons